Our latest software update allows you to customize the title of the paywall widget to perfectly match the content you sell on your site.
Instead of the generic "Read the full article" title, you can now personalize the title to fit your content better. For instance, you can use:
Unlock all premium content
Access the full site
Get access to all podcasts / streams / videos, etc.
Support our cause
Join our community
Etc.
This helps to align the identity of the paywall widget with your site's brand identity and to make it more engaging and relevant for your audience.
You can update the widget title in Zlick Portal > Settings > Appearance > Title (portal.zlickpaywall.com/appearance).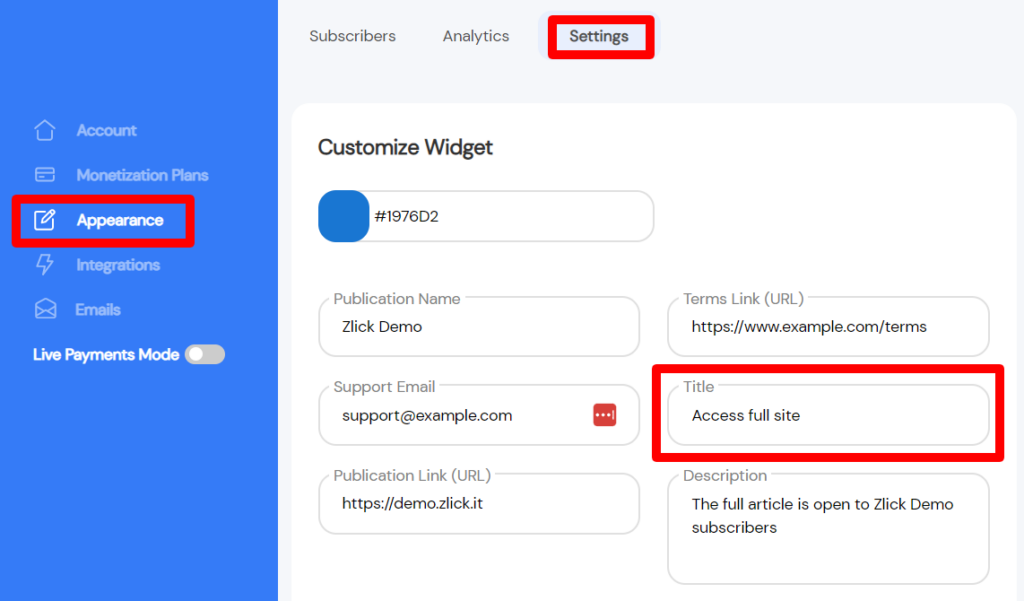 Go to your account on Zlick to try this out yourself. Feel free to play around and see what works best for your site and customers.