The latest update to Zlick paywall widget includes links and additional formatting options for you effectively address two crucial aspects: improving conversion rates and enhancing the user experience.
The addition of links allows you to showcase the value of your content by guiding readers to additional information, testimonials, or even previews. Meanwhile, formatting empowers you to create an aesthetically pleasing paywall that aligns with your brand identity and captivates readers' attention. These enhancements not only make your paywall more visually appealing but also help potential subscribers understand the benefits of subscribing, ultimately driving higher conversion rates.
And by the way, you can also use any emoticon or emoji in the description. Just copy-paste it into the editor and hit save. Hint: if copied emoji is bigger than needed for your text size, just use the "clear formatting" button on it to make it match your existing content.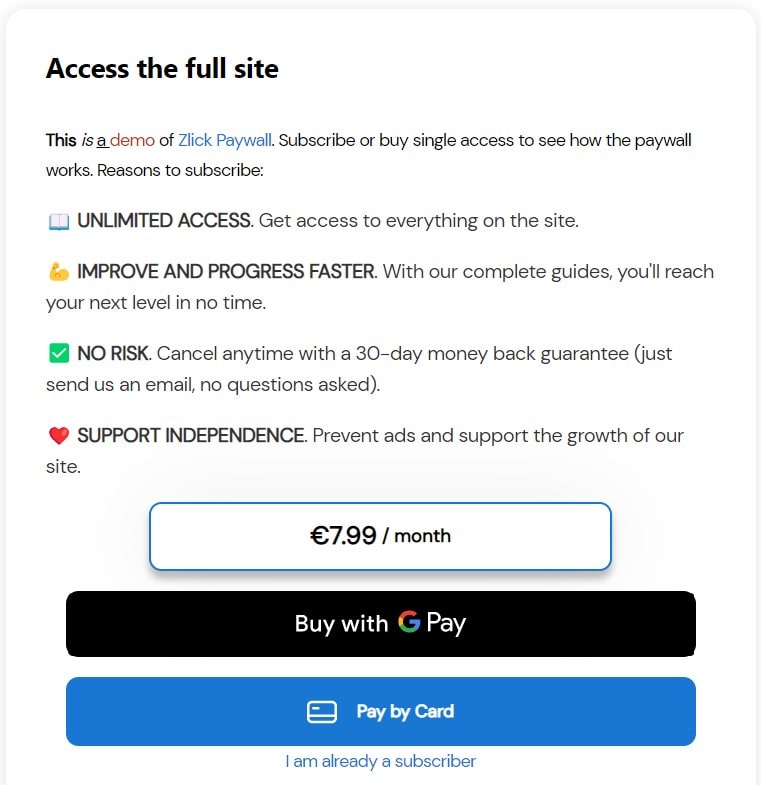 How to update you paywall widget description?
That's easy – just log in to you Zlick account and navigate to Appearance view. Use the built-in WYSIWYG text editor to format your description in a compelling and engaing way.