Instant article access, subscribe in seconds
It's time to start digitalizing your followership and selling your premium content to them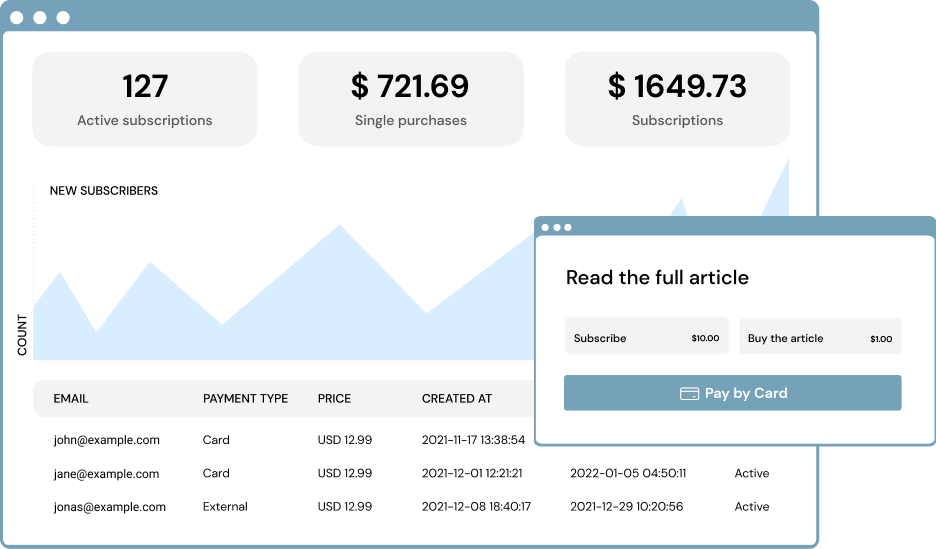 Used by online publishers for several years, Zlick has consistently multiplied revenues from subscriptions as well as single article purchases.
The secret to its success is as simple as providing easy access to paid content when reader's interest is at its peak.
The Zlick button appears when scrolling past content previews, giving readers the chance to continue reading in one click.
Zlick connects everything you need into one platform
It takes 10 minutes to start collecting your first payments